Another version of our system has been released. This time, changelog reached a record number of 258 positions, such as: adding new full-text advanced search engine, redirection module, spam shield module, as well as HTTP Auth configurable authorization.  
What is advanced Solr search engine?
This module is an extension of an advanced product searcher (PAS), which uses Solr for searching. What is Solr? It is an efficient platform for full-text search. The previous version of the system was based on storing product data in database, however it was much slower. Solr is quicker than database query.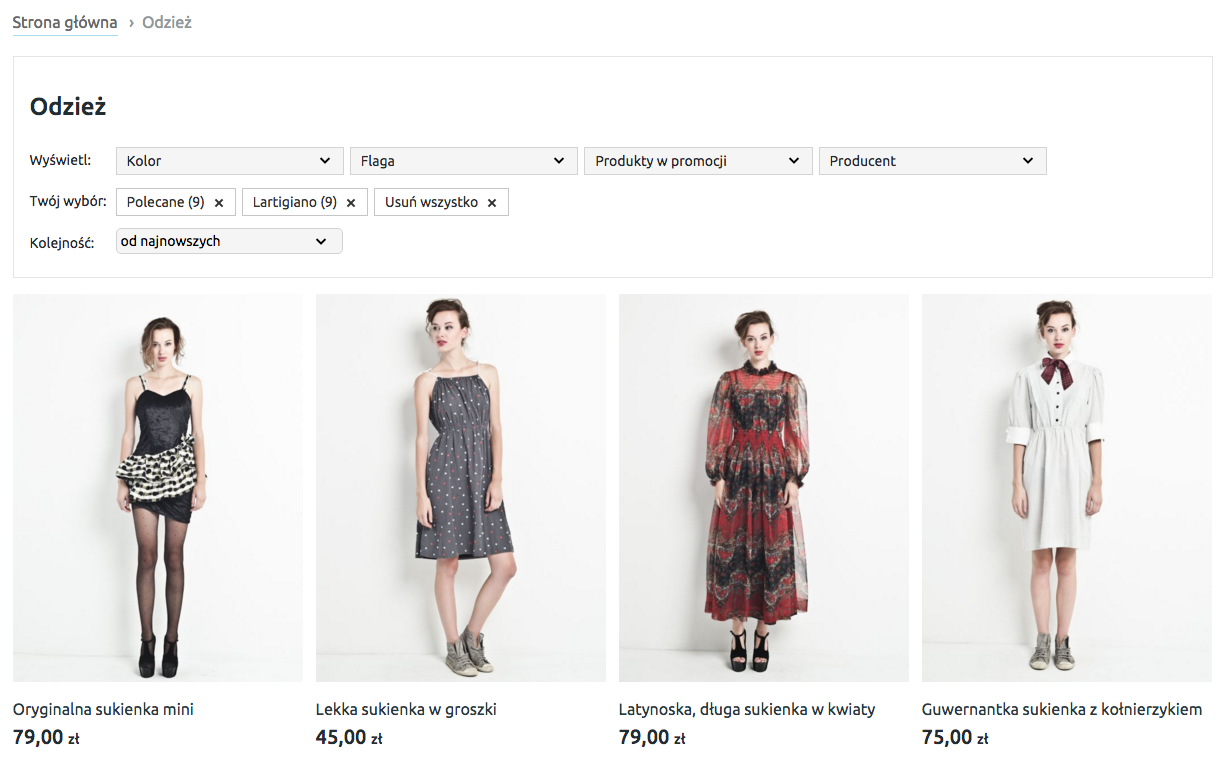 This option can be efficiently scalable and expandable, unlike the previous version, where additional queries were needed. In case of PAS module, all changes in product features had to be refreshed, so that data could be outdated. Now, they are being refreshed incrementally every 5 minutes, and all data is being refreshed every hour. This means that  the longest waiting time for this changes on frontend level is 5 minutes. Moreover, customers get Solr search engine bundled with version 4.3.
Redirection module
This module allows to create and import URL redirections from the panel level. The customers want to keep URL address, they had in the previous store, because of positioning. Therefore, we prepared a tool, which in a very universal way, deals with tasks, which until now have been carried out in an individual way.
Spam Shield Module
Spam Shield reduces email spam from the contact forms, as Internet bots send unwanted content. This protection is based on both analysis of the display time and time needed to send a form – to small interval alerts application to bot. Also, a hidden box has been added, the fulfillment of which will inform the system about the threat.
HTTP Auth configurable authorization
Along with the launching new versions of the multidomain stores, when the customer does not want the store to be indexed by Google, while working simultaneously with the current store, the module introduces an additional authorization for a particular domain. This means, that the stores continue working, and the module introduces an additional authorization, preventing content indexing by Google.
What else?
In addition, discount politics module has been updated. The following changes have been introduced: discount limit support, base price discount, improvement of Allegro cart price calculation, improvement of transport registration, transport surcharge support, and conditional coupons support. Release 4.3 also includes new options for logistics modules, and improvement of UX in the administration panel.