A cutting-edge, fully mobile website, clear and legible offer presentation, a number of improvements in product searching and outstanding product page. This is, in short, the result of implementing the new e-store by i-systems for New Balance brand in Poland. According to the global idea of the New Balance brand, both the brick-and-mortar stores and e-shops are characterized by a similar visual identification. For this reason, one of the key tasks was to create a layout with the graphics compliant with the key visual of the brand. The new New Balance e-shop in Poland was created in a responsive web design. This enables the store website to display correctly on any device available, increasing the number of prospective customers in the same way.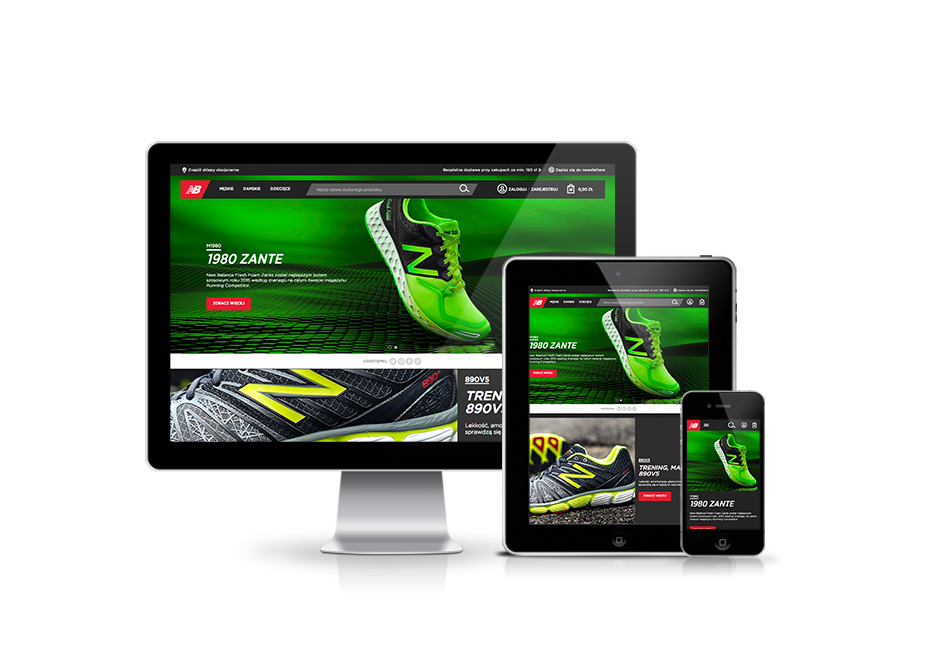 New Balance store in responsive web design
New Balance shoes stand out thanks to their innovative technology which is why the information on the solutions adopted needed to appear on the product page. It can be presented in 3 ways: as a description, video or infographics. The photos presenting the product are available in the panoramic format.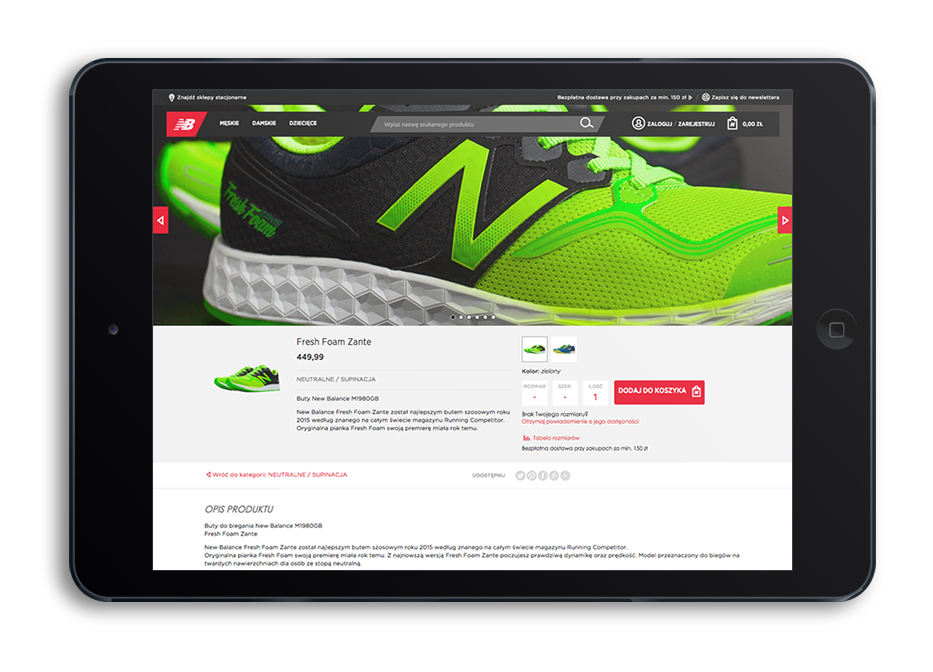 Multiple options of the product
New Balance shoes are characterised by a huge range of colours and sizes. The available colour options are signaled by miniature photos and the standard size table is complemented with the ability to choose an additional option, that is width.
Additional functionalities
New Balance brand has a wide range of products. To keep a simple and clear menu, hidden categories were used. The hidden categories can be ascribed any name, description and graphics, including a horizontal advertising banner placed directly on the page of a specific category, by the administrator.
We needed a flexible technology partner who will be able to create and develop solutions customised to our brand, says Arkadiusz Kotula, E-commerce Manager newbalance.pl
What is more, the store is integrated with the warehousing & accounting software called Hermes thanks to which it is able to gather information on the current warehouse stock. There are plans to develop this integration further, e.g. by introducing the ability to book the goods in any New Balance outlet in Poland.