Herbamedicus Poland was established in 2010. With the Swiss preparations the owner met two years earlier. However, at this time he worked for a different international corporation, so he made a decision to carry out market analysis. After extensive research, it turned out that Polish consumers want to use natural healthy products.
Herbamedicus Poland offers Swiss preparations of natural medicine. All products contain extracts of herbs and medicinal plants, creating a fully natural products. The brand can be found in pharmacies, herbal shops, as well as in drug stores and retail chains, located throughout the country.
Reaching wider group of customers
The company carries out activities aimed at increasing the range of its customers. In April, they started cooperation with the Polish champion in bodybuilding – Michał Sawicki. Thanks of the campaign, Herbamedicus products are more and more often selected by active people.
– Not so long ago, our offer was addressed to the customer who was over 45 years old. However, we decided to expand our business and reach younger customer. Products for athletes, dermocosmetics, and coconut oils, addressed to all people who want to live a dynamic and healthy live were made. To reach younger customer, besides offline sales, we have created a mobile and technologically advanced eCommerce system – says Adam Jakobiuk, Chairman of the Board at Herbamedicus
.
Awards for modern eCommerce system
The company has recently been recognized with many awards. They received "Skrzydła Biznesu" [Business Wings] – an award granted to the companies searching for the new solutions for development, silver medal in "Konsumencki Lider Jakości 2016" [Consumer Quality Leader 2016], and title "Dobra Marka 2016" [Good Brand 2016]. Due to an implementation of the modern eCommerce system, Herbamedicus received title of "e-gazela biznesu" [Business e-gazelle]. Herbamedicus online store has a lot of B2B solutions and functionalities to support the automation of payments and order fulfillment. The management board particularly appreciate the dedicated Call Center module. Thanks to the implementation of this solution, the company effectively increases phone sales.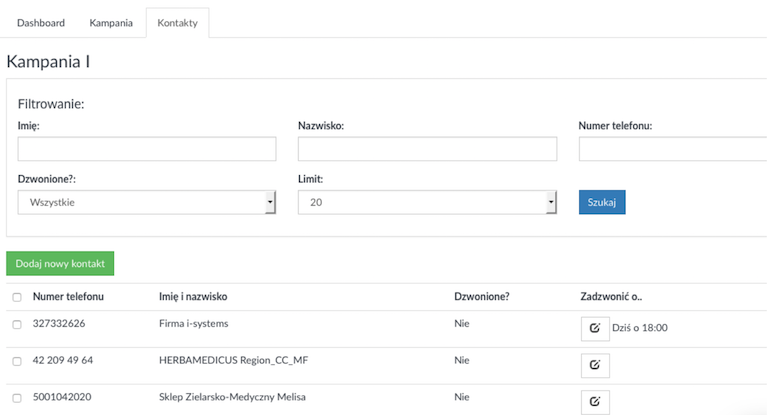 – Our eCommerce system is an innovative project. On the one hand it is easy-to-use and intuitive, on the other – it has several developed functionalities to increase the quality of customer service. We hired external companies to run phone sales. The decision to create proprietary Call Center module was a good choice – states Iwona Urbaniak, Office Manager at Herbamedicus.

Development of the new brands
The Swiss Herbamedicus company is not the only brand offered by a Polish company. In their offer they also have their own brands, such as Vitamedicus – herbal preparations, and Herba Pure – dietary supplements.
Despite many successes the company is not slowing down its development. They recently purchased land for the new office and warehouse. Currently they are waiting for an appropriate permissions and finalizing the construction project. The new warehouse is to be environment friendly and consistent with the overall idea of ​​the company. Completion of construction works is planned at the end of next year.