The i-systems company has created a proprietary e-commerce system for FASHION HOUSE Group, a leading player in the European market of outlet centers. A solution has been implemented under FASHION HOUSE Online Shopping, the very first online outlet in Russia.
A cooperation between the companies has led to development of the dedicated software, taking into account the specificity of outlet centers and its business model – the so called "flash sales". During the implementation, a characteristic features of the Russian market were taken into account, including logistics, invoicing and advanced product management.
– Creating online store for the outlet center is one of the most innovative projects in case of combining traditional market and online sales. This is also an undoubted support of this kind of objects through technology for its tenants and support in terms of analytics of sales from different sources – claims Marcin Rutkowski, PR & Marketing Manager at i-systems.
FASHION HOUSE Online Shopping (shop.fashionhouseoutlet.com) is available for over 40 million customers in Middle and West Russia. Online store offers limited-time sales of popular brands of clothes, 30-90% cheaper prices than originally, and it is the first online outlet in this part of the world.
FASHION HOUSE Online Shopping provides tenants with full support of the sales process, including taking orders, customer relationship management, marketing and logistics.
– We decided to choose i-systems, due to the two basic factors: experience in creating e-commerce solutions and flexibility in approach to the FASHION HOUSE Online Shopping solution design. Thanks to the hard work of the joined team of specialists, we managed to create unique e-commerce platform in record time, which from the point of view of our tenants is a complete solution – says Piotr Kreft, Head of e-commerce at FASHION HOUSE Group.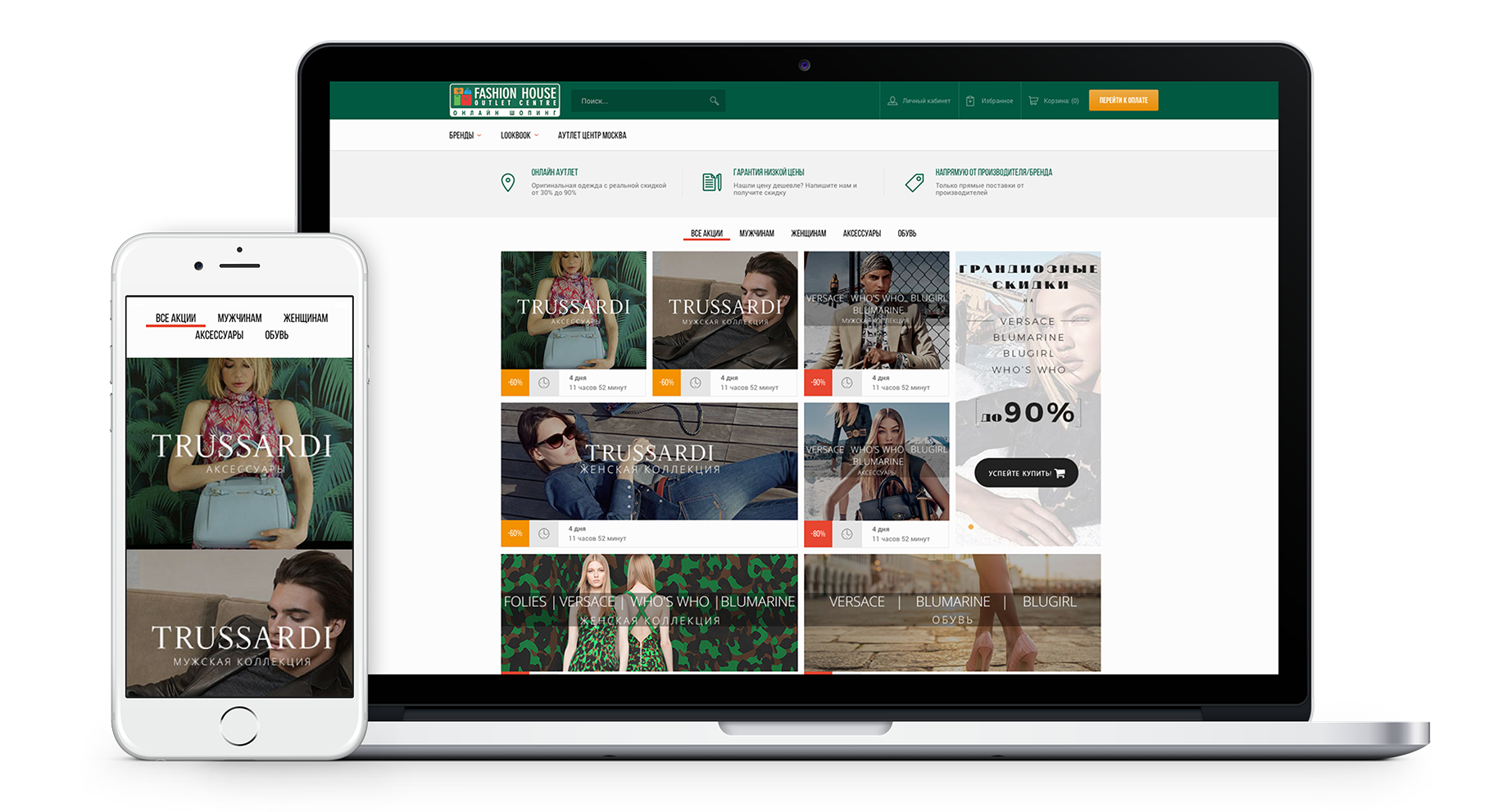 FASHION HOUSE Group is part of Liebrecht & wooD Group, which for more than twenty years has been conducting a comprehensive activity in the commercial real estate sector in Poland, Romania and Russia, where it executed office, retail and warehouse investments, of the total area of almost half a million quarter meters. FASHION HOUSE Group bulit 5 FASHION HOUSE Outlet Centres in Poland, Romania and Russia, of the total rent area of almost 100 000 quarter meters, as well as an online platform – FASHION HOUSE Online Shopping – based in Russia. Currently FASHION HOUSE Group deals with the project in Saint Petersburg and works on further development of FASHION HOUSE Outlet Centre in Moscow.
Brand-new system created for FASHION HOUSE Group can be found here:
http://shop.fashionhouseoutlet.com